July 23, 2014 | Henri of Henri's Reserve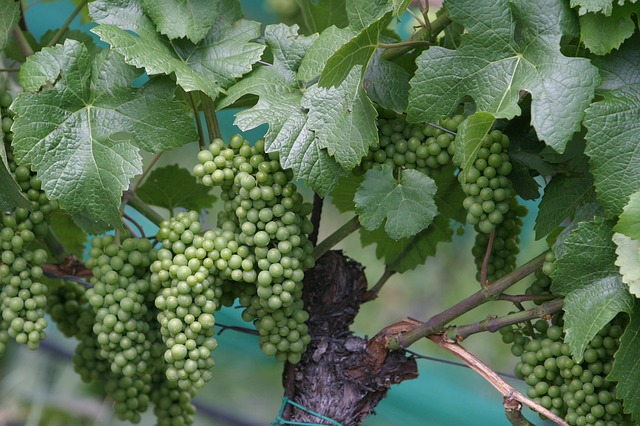 Mon Ami, I thought you would enjoy some education from one of my favorite winemakers. For you… how Champagne is made.
Step 1: Selecting the Cuvée
The vin de Cuvée is the first pressing of grapes. Grapes are pressed quickly after the harvest and used for the base wine that will become Champagne. Cuvées can be from many varieties, such as Chardonnay, or perhaps a mixture of several varieties of grapes (Pinot Noir, Pinot Meunier and Chardonnay are official grapes of Champagne). Once pressed, the grapes are given time to settle and cool in a process called Débourbage. Any pesky solid material is raked away before the first fermentation.
Step 2: The First Fermentation
The clear juice is kept cool for three to ten days during the first fermentation. During this time, yeasts are used. The grower may add sugar to the mixture to raise the alcohol content of the wine.
Step 3: Assemblage
Assemblage is the French art of blending wines to create the intended flavor profile. This is the core process of all fine Champagne. Not only are wines blended from different types, but also different vintages.
Step 4: Tirage
Next, the Liqueur de Tirage is added to the bottle: a combination of sugar, yeast and yeast nutrients. The liquid is sealed with a bottle cap inside a Champagne bottle. The bottle is kept on its side in a cool cellar and allowed to slowly ferment. This process could last for months and produces alcohol and carbon dioxide.
Step 5: Aging
Throughout the fermentation, yeast cells die. After several months the process is complete, but the Champagne is given time to age, often for several years. During this period, the yeast cells split open and release their divine flavors to the liquid. Vintage Champagnes are aged for 7 years, non-vintage for 2-3.
Step 6: Riddling
In a process called Le Rémouage, or Riddling, the bottle is slowly and carefully turned several times per day and tilted at increasing angles until the bottles are upside down. This ushers all the yeast sediment to toward the cap where they are subsequently removed.
Step 7: Disgorging
The bottles are placed upside down, neck deep and frozen in an ice-salt bath. This freezes the yeast sediment and the first inch or so of Champagne. When the cap is removed, the pressure of the gas in the bottle forces out the sediment, leaving behind Champagne.
Step 8: The Dosage
The Liqueur d'Expédition, otherwise known as the Dosage, is a mixture of the wine makers choice (sometimes white wine, brandy and/or and sugar), that determines the sweetness of the Champagne.
Step 9: Corking
The bottle is corked and wired to secure the high internal pressure within the bottle. The last three steps (Disgorging, the Dosage, and Corking) all take place at the same time to ensure consistency and quality.
Merci, oh wonderful winemaker. Now mes amis – over to you to enjoy!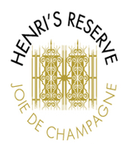 Written by Henri of Henri's Reserve

Henri's Reserve is an e-boutique devoted to champagne lovers. We are a gateway to the seductive world of Family Estate bubblies; a place to sit back and indulge in the joie de champagne. Henri's Reserve offers exceptional grower champagnes with true depth and subtlety—original tastes you won't find anywhere else. Our collection consists of handcrafted, estate-bottled champagnes produced by houses that ship often less than 5,000 cases a year and produce vastly fewer of their cuvée spéciales.
Quality and exclusivity is what you experience with Henri's Reserve. Be the "I want to go to their house" host. Don't serve the same-old-same-old. Help your friends discover the world of Family Estate Champagnes and be the joy delivering gift-giver. Henri's Reserve opens the world of Champagnes to you with a Champagne Club - receive magnificent bottles of champagne every month with "Henri's Club."
Learn more at www.henrisreserve.com.
Interested in writing a guest blog for Henri's Reserve? Send your topic idea to pr@henrisreserve.com.
All data and information provided on this site is for informational purposes only. Henri's Reserve makes no representations as to accuracy, completeness, current-ness, suitability, or validity of any information on this site and will not be liable for any errors, omissions, or delays in this information or any losses, injuries, or damages arising from its display or use. All information is provided on an as-is basis.
Commenting has been turned off.