March 29, 2012 | Henri of Henri's Reserve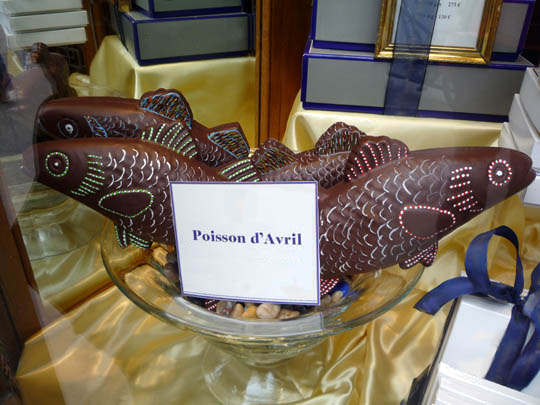 Chocolate fish?
Ah, these delightful fish start appearing April 1st when children celebrate "Poisson d'Avril" using paper fish to play tricks. As l'enfant terrible, moi, taped fish on the backs of the nuns and ran trembling and yelling «Poisson d'Avril!» And you say we French are different...
As I write, I sit with a beautiful friend toasting Spring with a Margaine Demi-Sec and savoring delicious little chocolate fish. I chose a demi-sec to complement the sweetness of the chocolate, but any of my boutique Champagnes would be exquiste with chocolate - explore my Reserve).
Later, we will choose to be naughty in other ways.
Santé!
Commenting has been turned off.